Our fast-paced lifestyle and ever growing stress, leaves us prey to a number of diseases and disorders, leaving us exhausted body and mind. Panchakarma in Ayurvedic science provides the ultimate mind body healing experience. Essentially it is a treatment that balances the Body's Doshas (energies that govern all biological functions) to detoxify, strengthen and restore body-mind balance and wellbeing. Our Panchakarma treatment primarily focuses on initiating the purification process by loosening toxins in the tissues. This is followed by stimulating the toxins to flow into the GI tract and the final step in the elimination process wherein the toxins are flushed out of the body, removing all the excess doshas from your body. Come away on the Ayurveda Panchakarma Detoxification and Rejuvenation retreat with a mind set to get away from your normal, mundane, hectic life and use the quality time to reconnect with self; body mind and soul
Balancing of Ayurvedic Doshas – Vata, Pitta &Kapha
Activates vital organs – digestive, respiratory, circulatory & nervous systems
Reduced joint aches and pains and increased mobility
Removes toxins and improves immunity
Reduced symptoms of chronic toxicity
Personal and Medical Assessment
Ayurveda Doctors Consultation and Assessment
3 Day Gritapaana Treatment
1 Day Virechana Treatment
5 Day Basti Treatment
5 Day Nasayam Treatment
Retreat Elements
Personal and Medical Assessment
Ayurveda Doctors Consultation and Assessment
Personalized Diet & Nutrition Consultation
3 Chakras (Physical, Physiological and Psychological) Assessment
1-1 Session of NLP (Neuro-Linguistic Programming) / Hypnotherapy
Personalized nutritionally balanced Ayurvedic vegetarian meals.*
Before & After Assessment of:
pH Balance
Body Composition Analysis (BMI, Body Fat, Subcutaneous Fat, Visceral Fat, Muscle Mass)
Biological Age Assessment
Vital Total Body Measurements
Vital Signs Assessment – (Blood Pressure, Pulse Rate, Respiration Rate
All Inclusive Luxury Accommodation
Personalized nutritionally balanced Ayurvedic vegetarian meals.*
Daily Yoga and Relaxation Sessions.
Daily Guided Meditation Sessions or Workshop.
Daily 01 wellness relaxing spa treatment
Daily Educational Talks, Workshops & Group Discussions
Anyone who is affected By City Living (high stress, long working hours, pollution, late nights)
Anyone suffering from joint pains, body stiffness, arthritis, IBS & Digestive problems
Anyone experiencing constant fatigue, lethargy& tiredness
Anyone feeling low energy levels & looking for rest, relax and rejuvenate
Airport Pick-Up and Delivery (charges are applicable).
Welcome drink
Welcome meal (depending on arrival time)
Packed snack for departure journey
Sanda Retreats Diabetes Management Retreat Workbook
Personalised Retreat Diary
Library of books & DVD's on Health & Wellness
Expert support & guidance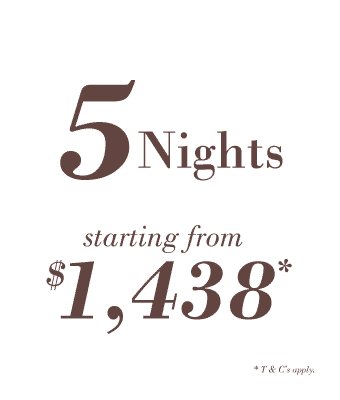 Pricing shown is for double occupancy stays (per guest)
Longer stays also available for 7/10/14/21 days and above periods.
Contact us for pricing and special offers
HERE'S WHAT OUR GUESTS HAVE SAID ABOUT US
It has helped me in a lot of ways I never imagined. It has helped me realize to love oneself and take care physically as well as mentally. I came here to detoxify and relax myself and that is exactly what I received here. It is a lovely place to treat yourself with the best things. Thank you!
Bhawana Lakhwani (Ayurveda Detox)
Very good location, comfortable rooms, nice garden. Excellent treatments + food. Very helpful staff, knowledgeable. Very helpful evening talks. Great place for a retreat and will definitely come back.
Jean Manuel Canga Valles (Juice + Ayurveda),
Great wonderful location. Peaceful. Superb-Feel much better; physically, mentally. Caring Attentive Staff. Very Glad to have come back. Thank you.
Lucinda Bruce (Ayurveda Detox),
Amazing!!! 1st Class yoga, spa treatments food. Every member of staff was so kind & helpful. My stay was perfect.
Amy Chatralia (Ayurveda Detox),
Excellent. Quiet. Near the airport Brilliant. The careful adjustments throughout(very subtle) & the thoughtful monitoring. I was extremely well looked after. The staff without exception were fantastic-always polite. I did not expect to feel so mentally better as well as physically. I plan to return.
Nikki Fforde (TBRB+AYURVEDA),
Perfect with nice relaxing park. Very well tailored for me. I found everyone to be very competent, helpful & flexible. I feel happy that I came here and got a chance to revolve my behaviors.
Nina Robertson (Ayurveda Detox),
Good relaxing location;well kept. The spa treatments were great the food was wonderful. I would definitely recommend others to come to the retreat.
Priten Patel (Ayurveda Detox),
Was an excellent experience. I was impressed by the thorough program-from the doctor consultation to therapies to the service of food and desk hospitality. I would highly recommend guests to come.
Jennifer Jarosik(Ayurveda),