Ever felt limited like something is holding you back, preventing you from being the best version of yourself? Ever heard of limiting beliefs, the negative self-talk we may find ourselves getting into not really knowing where it comes from but unsettles us. Well, its time you changed that positively by empowering yourself and the subconscious mind with the right beliefs that are positive and bring about the change you want.

Begin by understanding what and where your blocks maybe stemming from and through Self Hypnosis give you the power to change your life and be the person you want to be, deserve to be.
Understand about limiting beliefs & negative though process
Identify problem area
Forming of Affirmations
Self-Hypnosis Induction
Self-Hypnosis Practice
Action plan and Closing of session
Anyone wanting to change their way of thinking
Those who are looking for a different perspective on life
Going through negative beliefs that do not help you grow
Looking for a tool to handle small issues themselves
A more positive you
Better perspective towards life and its surprises
Keeps you motivated
Get more out life and start focusing on the opportunities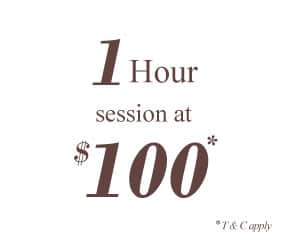 HERE'S WHAT OUR GUESTS HAVE SAID ABOUT US
Excellent location, calm & quiet place for relaxation. Lots of classes, sessions & therapies which were helpful to me in lowering my blood sugar and blood pressure. Overall a very good experience.
The location is on the beach which is perfect. Getting to this location from the airport is easy. Changed my perception of myself. The retreat gives a positive aura. Changed my life and body for the better from inside and outside. Absolutely so impressed and thrilled from all the staff to the foods. I thank you all from the bottom of my heart for changing my life for the better.
Loved the location. Very serene & tranquil. Surely have exceeded my expectations. Very personal & customised to one's requirements and personally feel much better(physically & emotionally) post programme. Definitely recommend it to people(colleagues & friends).
The Beach House – Goa is a beautiful, calm, clean and stunning beach front wellness resort. The program is well planned and keeps you busy with a holistic approach that is nicely rounded. Lovely place to unwind, reset and rebalance.