MIND-BODY HEALING THERAPIES
It's very easy to direct our focus, intention and energy on having a healthy body, but we often stay away from caring for our emotional health. Stress, anxiety, childhood & past traumas, estranged relationships, grief – how do you cope? Well most of us simply brush them under the carpet and 'try to move on'.

Dealing with these emotions can be hard and painful, making us want to run away further, but often we don't know how to heal, or believe we never can. The time to change that is now, find the freedom to just ''be''. Tailored to suit your unique problems our highly trained and experience Mind-Body- Energy counsellors work with you to overcome your problem and be free to live the life you want.
3 Chakra Consultation
Identify problem areas
Discuss the identified issue to understand the root cause
Session of Mind-Body session for the identified problem
Action plan and Closing of session
Anyone who has emotional problems (hurt, pain, negative emotions)
Relationship problems, divorce, separation
Suffering from holding onto past experiences
Feels emotionally drained
Anxiety, Panic Attacks, Mild Depression
Trauma, Self Esteem, Guilt
Feel lighter both physically and emotionally
Clear though process & clarity of mind
Be free from past negative experiences
Experience a renewed energy emotionally
Feel relaxed & peaceful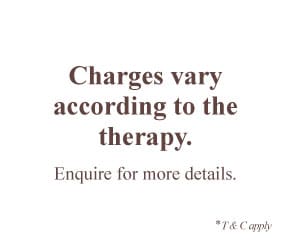 HERE'S WHAT OUR GUESTS HAVE SAID ABOUT US
Excellent location, calm & quiet place for relaxation. Lots of classes, sessions & therapies which were helpful to me in lowering my blood sugar and blood pressure. Overall a very good experience.
The location is on the beach which is perfect. Getting to this location from the airport is easy. Changed my perception of myself. The retreat gives a positive aura. Changed my life and body for the better from inside and outside. Absolutely so impressed and thrilled from all the staff to the foods. I thank you all from the bottom of my heart for changing my life for the better.
Loved the location. Very serene & tranquil. Surely have exceeded my expectations. Very personal & customised to one's requirements and personally feel much better(physically & emotionally) post programme. Definitely recommend it to people(colleagues & friends).
The Beach House – Goa is a beautiful, calm, clean and stunning beach front wellness resort. The program is well planned and keeps you busy with a holistic approach that is nicely rounded. Lovely place to unwind, reset and rebalance.