GUIDED MEDITATION SESSION
Have you been thinking of adopting meditation as part of your daily routine, but put it off because you don't have time, can't sit in one place too long or feel like you won't be able to? The benefits of meditation far outweigh any of the excuses you have been giving yourself. Meditation isn't a one size fits all, there are many different techniques that suit different people, so come and discover what meditation works for you. Under the guidance of our trained and experienced meditation teachers you will be gently introduced and shown the way into practicing meditation.

Find peace in a world that is constantly throwing obstacles your way. Connect with your inner self and feel your body and mind come alive.
Assessment of health issues
Pranayama Techniques for Individual Problems
Breathing Techniques
Action plan and Closing of session
Suffers from a lack of concentration & focus
Feels confused, lost with no sense of direction
Facing stress and looking to manage it naturally
Emotionally disturbed
Seeking relief from insomnia, headaches
Retreat Elements
Know your stress score – Physical, Physiological, Psychological
Learn the Real Dangers of Stress & its impact on body systems
Fun & creative ways to de-stress your body & mind throughout the day
Keeping Your Insides Stress Free – the support you need
Revive hobbies & discover new tools to relax & rejuvenate
Personalized take home plan from our experts
Come and indulge in our fun de-stressing activities in a social and encouraging environment with exciting meals designed to nourish your body.
All of the activities are structured and scheduled through the day with time off to relax, reflect and unwind.
Day 1
11:00 am: Check In
12:30 pm: Ice Breaker (Activity)
Know Your Stress Score Part I (Activity)
1:30 pm: Lunch
2:30 pm: Stress Dissected – An Indepth Understanding
Know Your Stress Score Part II (Activity)
Body Mapping Stress (Activity)
Stress Life Wheel (Activity)
4:00 pm: Evening Snacks
5:00 pm: DeStress Activity Zone
7:00 pm: Keeping Your Insides Stress Free- The Support You Need
9:00 pm:      Dinner
Day 2
7:00 am:      Yoga, Pranayama & Meditation
8:30 am:     Breakfast
9:30 am:     Get Your Take Home Plan
11:30 am:   Check Out
Rediscover & reconnect with your inner self
Clarity of thought & balance of emotions
Complete relaxation
Better sleep patterns
Daily destress & peace of mind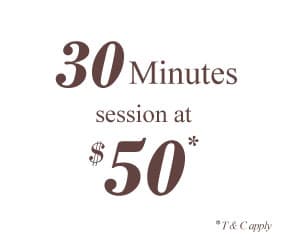 HERE'S WHAT OUR GUESTS HAVE SAID ABOUT US