Are you glued to your desk all day and when you do get up feel the need to stretch off the tension that has built up? It's no surprise that sitting at a desk all day is not good for our health. So instead of feeling fidgety with discomfort, book in a session with our yoga teacher to design a desk yoga sequence just for you. Be able to get a good stretch that will leave you tension-free and energized. Not to mention your co-workers will be able to continue their conference call, uninterrupted.
Assessment of work
Yoga designed for your desk & creation of action plan
Practice Desk Yoga & Meditation Techniques
Action plan and Closing of session
Computer professionals (IT, Designers, Programmers, etc.)
Anyone sitting behind a desk for 6-8 hours
A job requiring you to be seated for long hours
Is in a highly stressful environment
Anyone suffering from neck & shoulder pain, muscle aches
Relives tension, stiffness & pain
Improves flexibility & mobility
Reduced chances of developing cervical problems
Lowered stress levels & improved concentration
Feel more energetic, improved vision & attention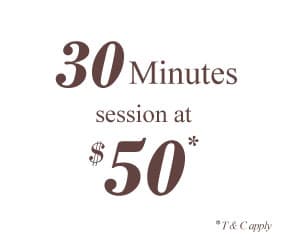 HERE'S WHAT OUR GUESTS HAVE SAID ABOUT US
Excellent location, calm & quiet place for relaxation. Lots of classes, sessions & therapies which were helpful to me in lowering my blood sugar and blood pressure. Overall a very good experience.
The location is on the beach which is perfect. Getting to this location from the airport is easy. Changed my perception of myself. The retreat gives a positive aura. Changed my life and body for the better from inside and outside. Absolutely so impressed and thrilled from all the staff to the foods. I thank you all from the bottom of my heart for changing my life for the better.
Loved the location. Very serene & tranquil. Surely have exceeded my expectations. Very personal & customised to one's requirements and personally feel much better(physically & emotionally) post programme. Definitely recommend it to people(colleagues & friends).
The Beach House – Goa is a beautiful, calm, clean and stunning beach front wellness resort. The program is well planned and keeps you busy with a holistic approach that is nicely rounded. Lovely place to unwind, reset and rebalance.